Rambler American Restoration
Back to American Restoration Index
1967 Wagon Quarter Panel Repair
Part 14 - You guessed it, more sanding
July 3, 2009
I started today's session by finishing the sanding from last weekend.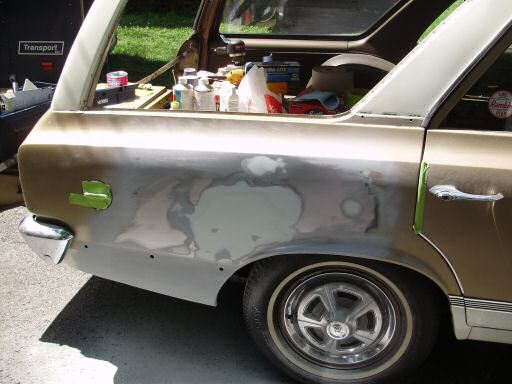 I still had a few low spots left and I also found a couple of high spots in the metal so another layer of filler was applied.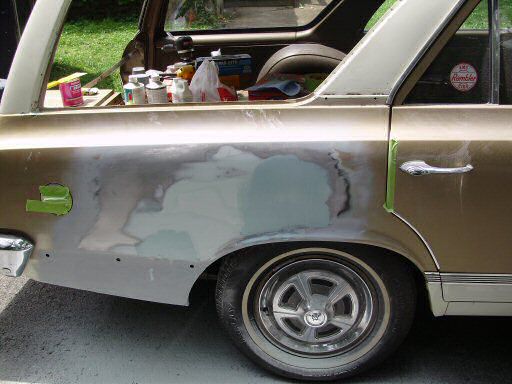 After a bunch more sanding, I was left with this. Tapping down the high spots caused the quarter panel to oil can a little bit above the wheel well. I'll need to grind the filler back from that area and do some more shrinking to tighten everything up.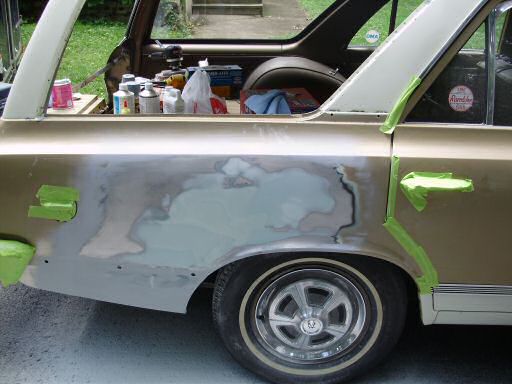 I decided this was a good place to stop for the day so I slapped some primer on it. With the exception of the area with the oil can (its a bit high), the quarter panel is nice and straight now. I'm really happy with how this turned out considering how bad I warped the panel.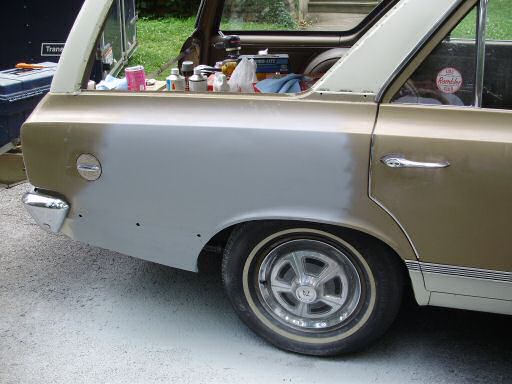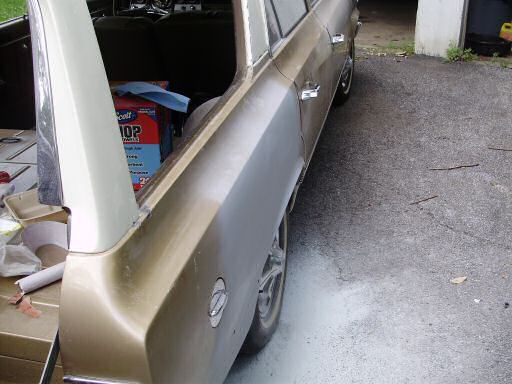 Up next: More body work.

Last Updated 09/17/09 08:01:14 PM