Rambler American Restoration
Back to American Restoration Index
1967 Wagon Quarter Panel Repair
Part 15 - Still more sanding
September 17, 2009
It's been a while since I posted anything but I have been working on the car more as time allowed. I didn't take any pictures while I was working but if you want to visualize it, spread a bunch of paste around, wait for it to dry, and then squeeze a bottle of baby powder in your face.
I'm happy to say that I'm done with everything above the lower body line except for the wheel opening now and I'm about half done with everything below it. The lower body line itself needs a bunch of work still but I'm pretty happy with how this is turning out. Here are some pictures I took after I worked on it tonight.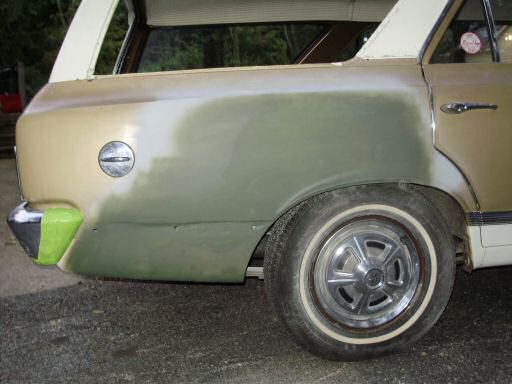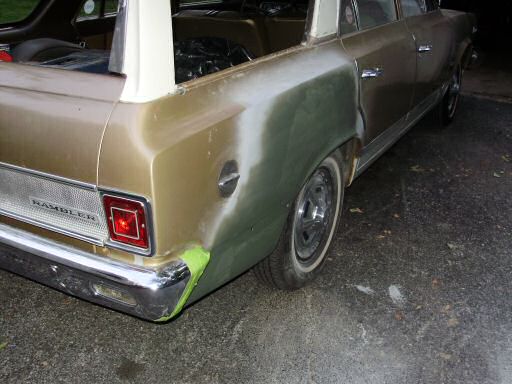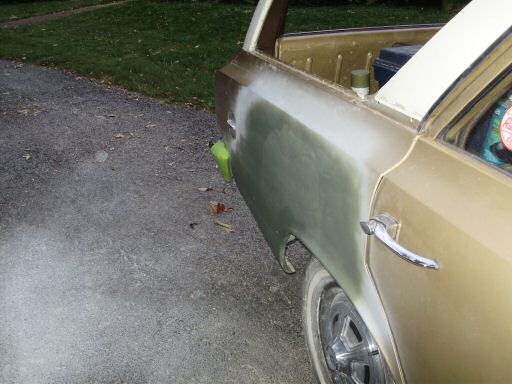 Up next: More body work.

Last Updated 09/17/09 08:09:13 PM