Rambler American Restoration
Back to American Restoration Index
1967 Wagon Quarter Panel Repair
Part 13 - Matt gets his sand on
June 27, 2009
The project from HE double hockey sticks I was stuck on at work finally finished enough to where I could work on the car some more. I did take a few minutes the previous weekend to fix a low spot I noticed while the car was at a show (ASWOA had their convention about 20 minutes from my hose this year). I just had the Picklex on the car at that point and the bare steel raised a few eyebrows. I won their "Most Potential" award which was kind of nice considering that I just heard about the show the day before and the only prep I did on the car was to blow off the dust, clean the windows, and air up the tires.
The first two pictures show the fiberglass reinforced filler I used (Evercoat Glasslite) over the weld seams. Since this filler is only there to waterproof the seams, I used my D/A sander to rough it in.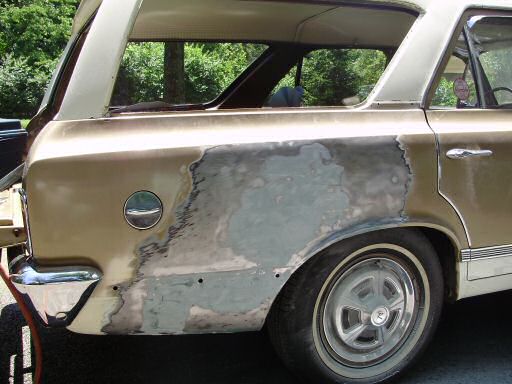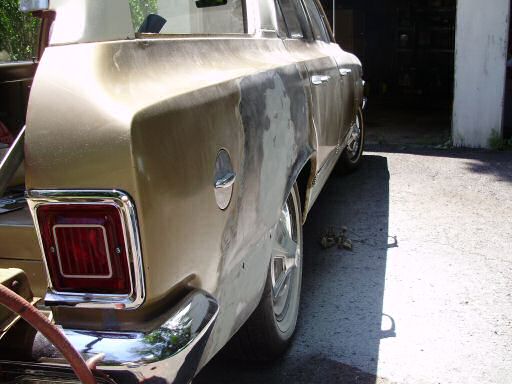 Here it is after the first application of the regular filler (Evercoat Rage). All of the sanding from this point on is being done by hand using a very nice Dura-Block set I picked up at the local paint supply store. I'm primarily using the 14 inch board but some if this is being done with a 6 inch board and a round rod.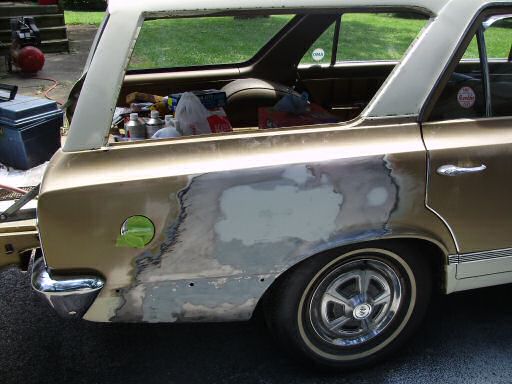 Here's the second coat of the Rage filler. I'm working in very thin coats to make sanding easier on myself so there will be a bunch of coats applied..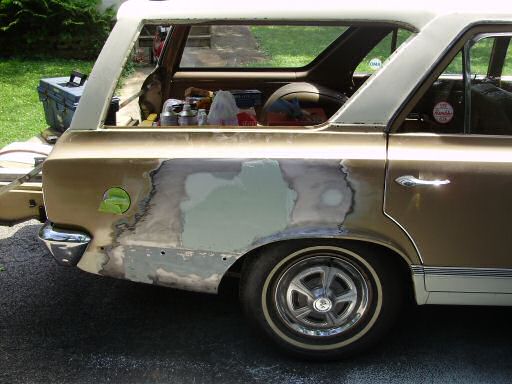 Here's where I ended the first session of filler work.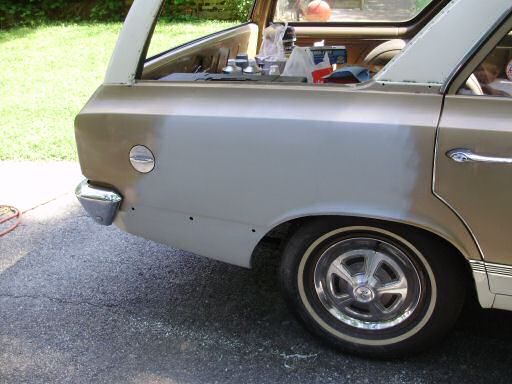 You can see a faint shadow line running vertically (starts about where the tire meets the wheel well). That line is caused by a rough edge on the filler that needs more sanding.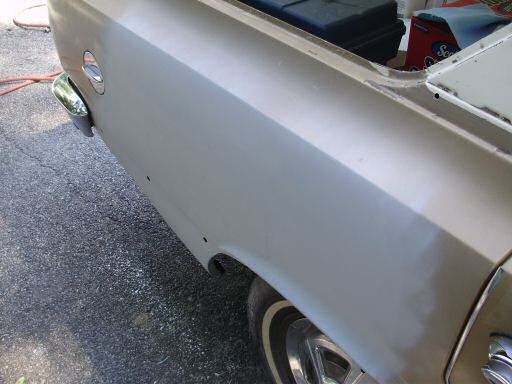 The lower body line is looking pretty good at this point but there is a low spot above the trim hole near the tire.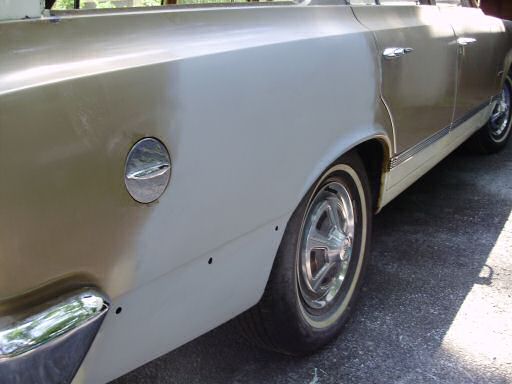 Up next: More body work.

Last Updated 07/05/09 07:22:12 PM