Rambler American Restoration
Back to American Restoration Index
1967 Wagon Quarter Panel Repair
Part 12 - Putting It Back Together Part 10
April 18, 2009
I worked on fixing the distortion on the lower patch today and I think I'm pretty much done with the metal work now. I do have some additional welding to do (a seam in the wheel well and the quarter needs attached at the bottom). Other than that, this repair is finally looking decent.
To get it to the point you see below, I did some hammer and dolly work along the weld seam. I couldn't get a dolly behind the vertical seam under the gas cap so I used my stud gun to weld a few pins in place and pulled the metal up that way. I also spent a bunch of time fixing pin holes in the original seam.
I did make one discovery today that I'm sure contributed to the distortion problems I had with these patches: I had to wrong wire in my MIG welder. Typically, you use either .025" or .030" wire for sheet metal. My welder had .035" in it. It doesn't sound like a big difference but you have to put a lot more heat into it and too much heat causes distortion. Once I switched to .030" wire, pinhole fixed went much smoother.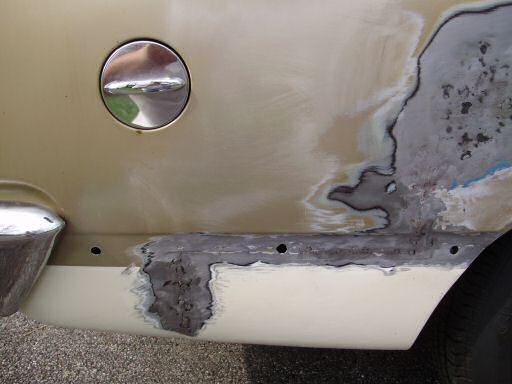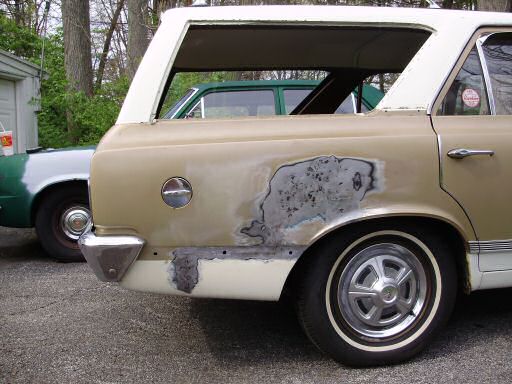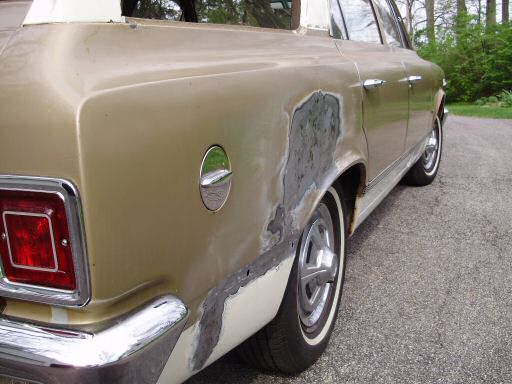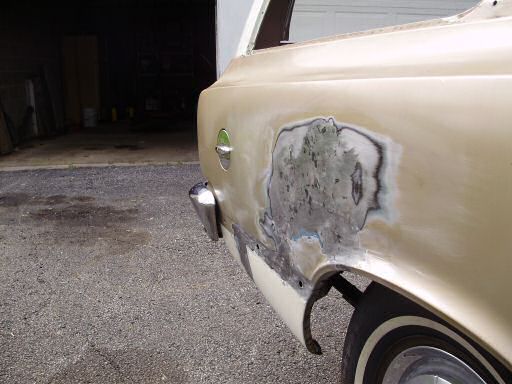 Up next: More body work.

Last Updated 07/05/09 07:06:49 PM