Matt's Old Cars.com
Fiddling with Rambler's since 1995
Paint Job Pictures
January 25th, 2003
Here's some pictures I took of the car today. There's still a large amount of trim to install (especially in the front) but I'm waiting on parts to do this so it will be a little while before it's all back together. I'm also not entirely sold on the color of the pinstripes on it. They put the color on I asked for, but I don't think there's enough contrast (they were more red prior to the repaint). The actual installation job itself is, however, very nice.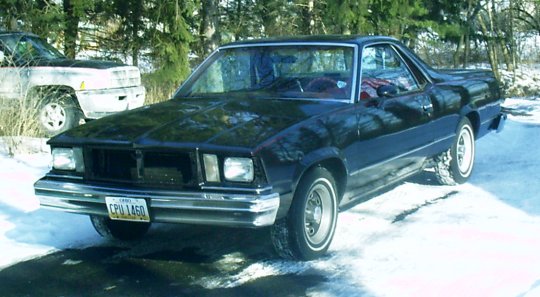 Like I mentioned before, most of the trim is off of the front. The small pieces under the headlights are on order and I'm also going to replace the license plate bracket since mine is bent (unfortunatly, the bumper has to come off for that).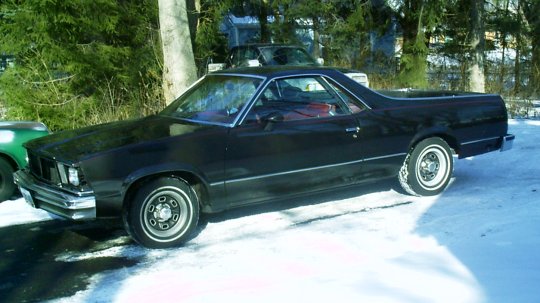 The body side moldings are different that the ones that were on it prior to the repaint. It didn't have any originally, but I like these better than what was on it before. Once the wheel opening moldings are back on it, it should look similar to the trim used on two-tone models. I may have them add a section of this between the bumper and front wheel but I'm not sure yet.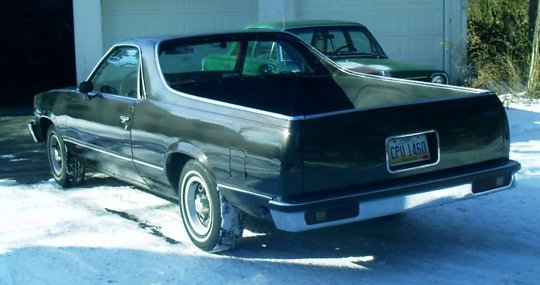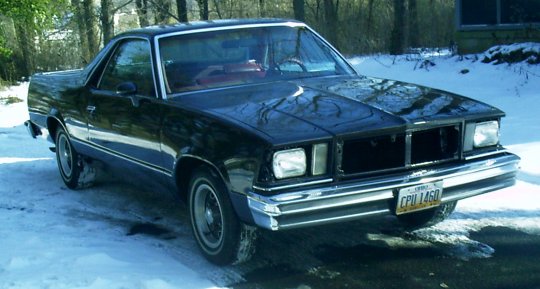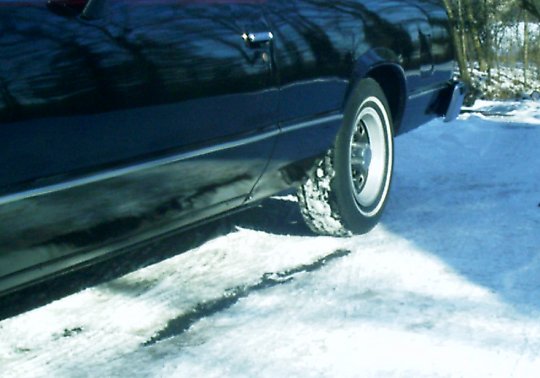 This shows the area on the driver's side that had rust repair done to it. An area about the size of a playing card was rusted through. The contours of the repair are very nice and there's no humps or dips in the repair.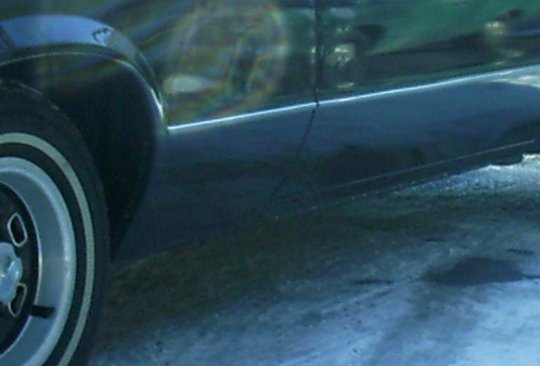 Here's the passenger side where there was rust similar to the driver's side repaired. This side hadn't popped through like the driver's side did but more metal had to be replaced. The repairs are just as nice as the driver's side.