Rambler American Restoration
Back to American Restoration Index
1967 Wagon Quarter Panel Repair
Part 16 - Heading Off For Paint
May 8, 2010
I was hoping to be able to post this a couple of weeks ago but while I was prepping the car to go to the body shop for some paint (removed windows and moldings), the transmission starting leaking badly. As it turns out, the transmission needed some other work done so there was an almost 3 week delay in sending it off to the body shop. At this time, I'm not having the entire car painted (there is still a good bit of rust repair to do on it). They are only painting the roof and both quarter panels for now which will allow me to put all the windows back in and make the car more tolerant of rain.
Since I didn't do any work on the roof, you may be wondering why that needs to be painted now. The reason is that the paint has failed completely from being exposed to the sun. When I got the car, it was checked. After my little trip through the desert a couple of years ago, those checks opened up and let the roof rust. I also lost a couple of nickel and dime sized areas of paint on that trip. It was really starting to look bad. Here are some pictures I took of the car before it went to the body shop.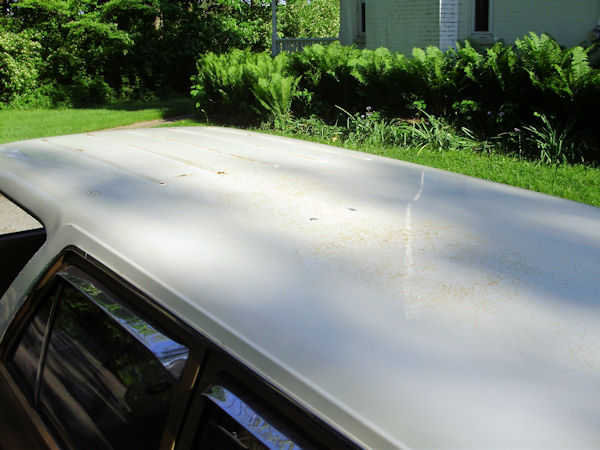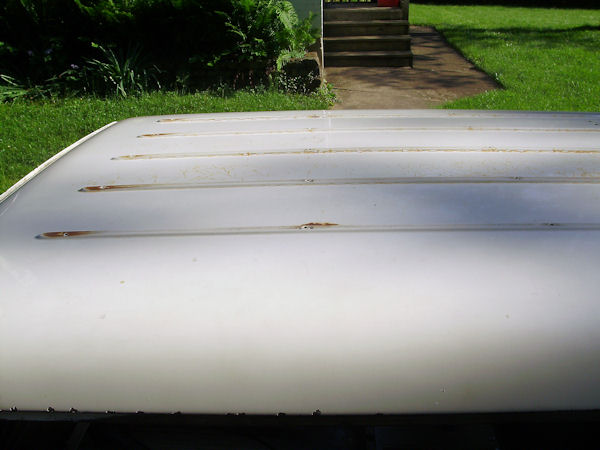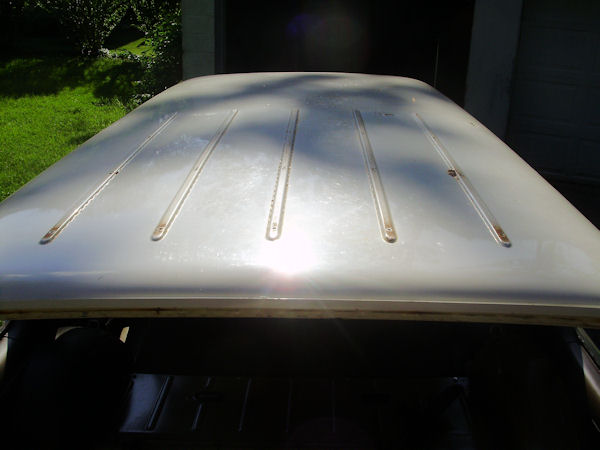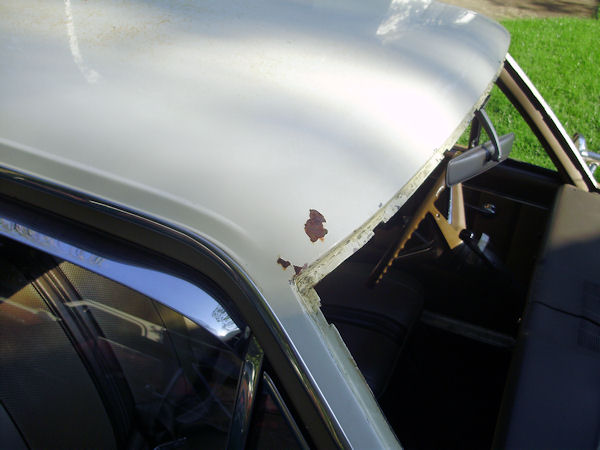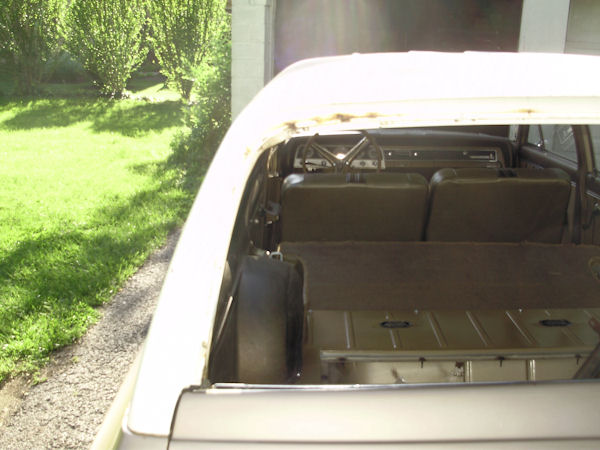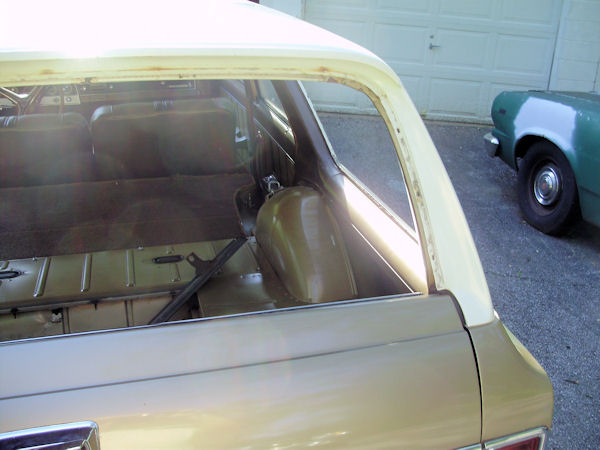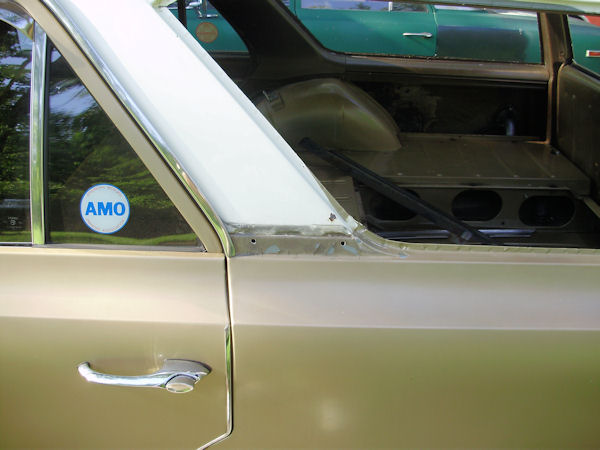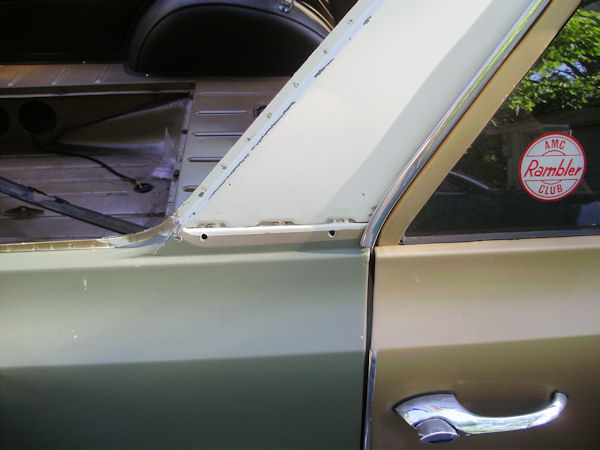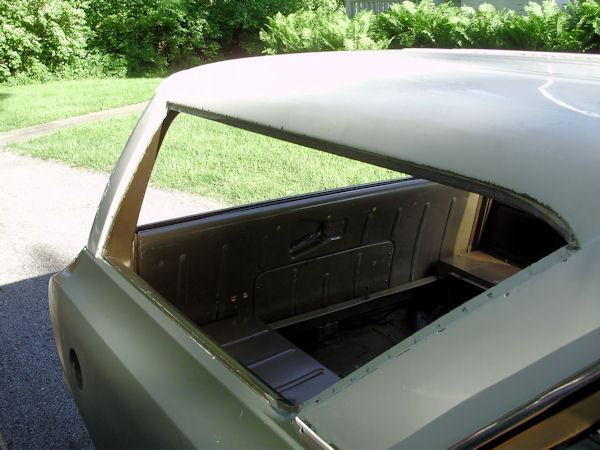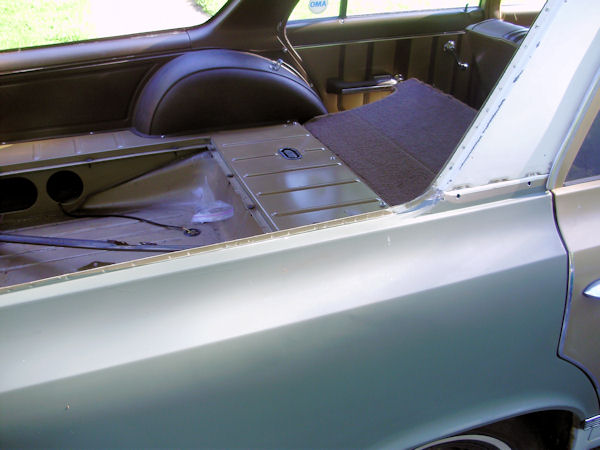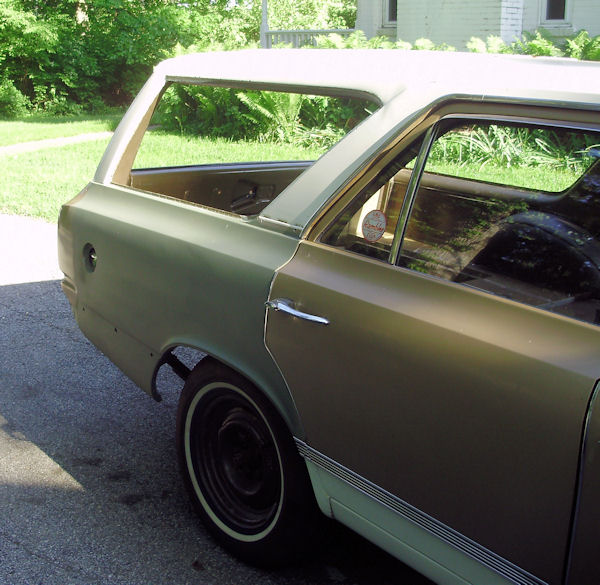 Up next: Finally Back From Paint.

Last Updated 07/28/10 09:02:03 PM