Rambler American Restoration
Back to American Restoration Index
1967 Wagon Quarter Panel Repair
Part 6 - Putting It Back Together Part 4
April 2, 2006
Today I decided to continue work on the first patch panel. I finished welding the seam along the back edge and ground the weld seam until I was left with what you see below.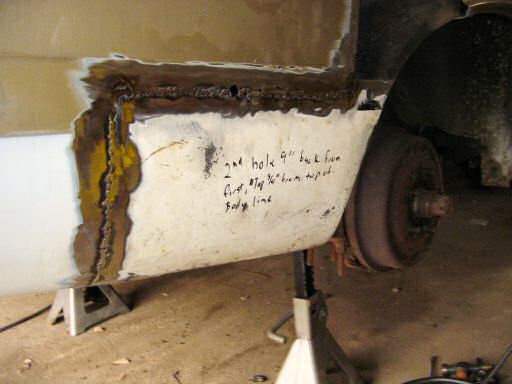 Not visible in the picture above is a bunch of pinholes and small gaps in the seam. I put my drop light behind the seam so I could see the flaws better and made another pass with the welder. This time, I didn't go all the way around, I just did the areas that light was visible through. After that, I did more grinding and ended up with what you see in the picture below.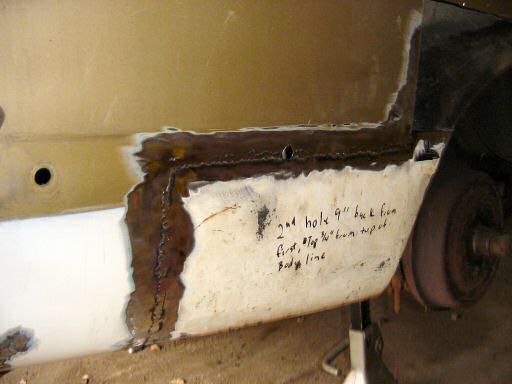 The seam is much nicer now but there are still a few pinholes I need to fix. I also need to stretch the metal around the seam since it's now about 1/8th of an inch low on both sides of the seam.
Up next: Starting work on the upper patch

Last Updated 04/20/06 08:43:07 PM