Rambler American Restoration
Back to American Restoration Index
1967 American Wagon Spare Tire & Jack Details
Since my wagon is in the transmission shop, I thought I'd take a few pictures of the original spare tire and jack.
First up is the jack itself with the bumper cradle, tire iron, and strap that holds it to the car. Non-wagons got a black jack.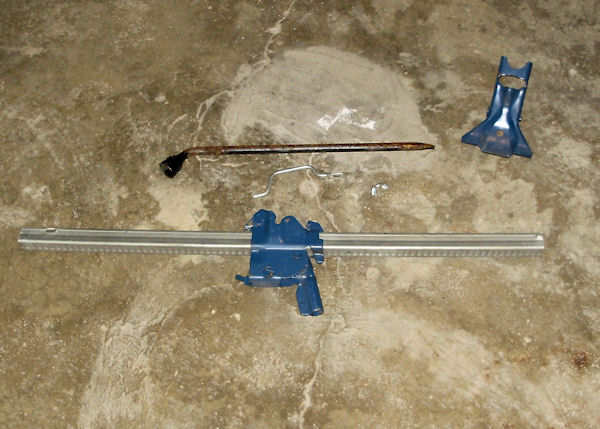 Here is the jack base. It is the same gloss level as Eastwood's satin black chassis paint. The black on the tire iron also shares this gloss level.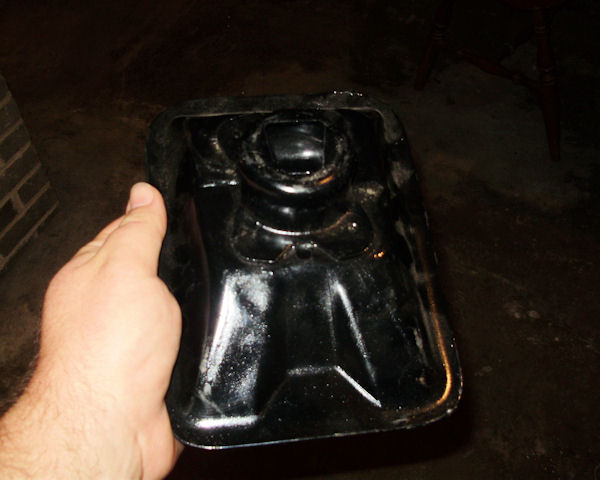 Here is the strap that holds the jack to the side of the spare tire compartment.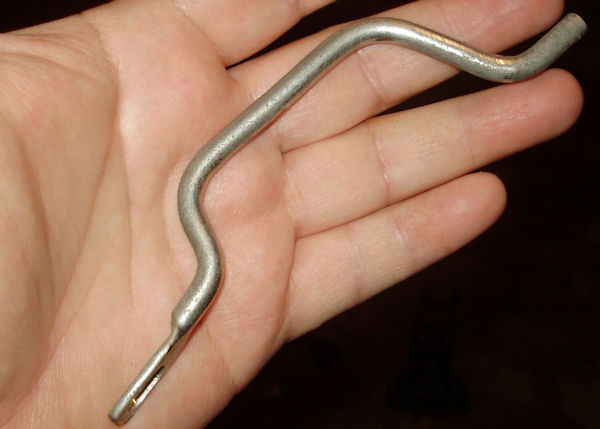 Here is the nut for the above strap.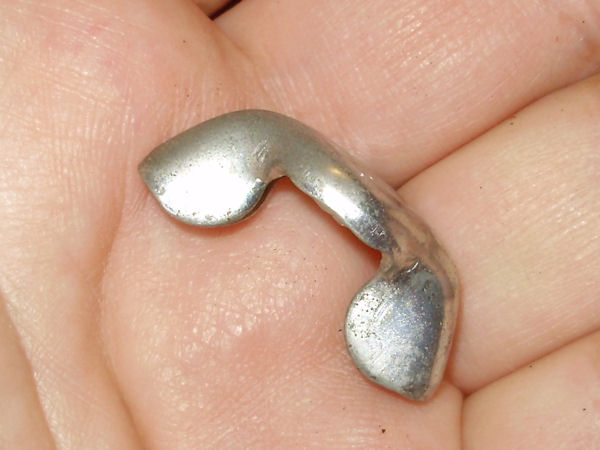 Here is the J-bolt and wing nut used to secure the spare tire.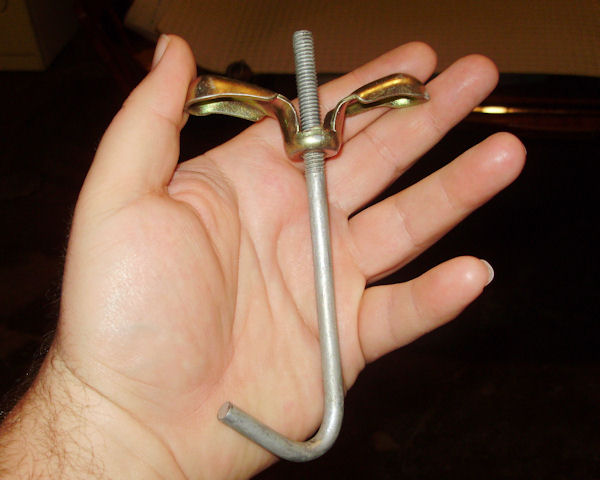 Here is the factory original spare tire. This tire is a Goodyear Power Cushion bias ply tire. The tire size is 6.95 x 14. The splotches in the whitewall part are what remains of the blue coating that was applied when the tire was made (whitewall and raised white letter tires still get this coating today). It has faded from blue to a light gray and it is about 80% there.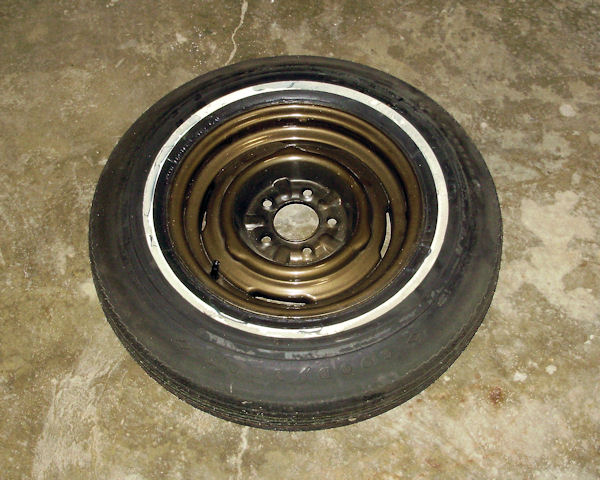 I was hoping to get a shot of the Power Cushion logo but this picture just ended up showing that there wasn't much of an attempt to paint the portion of the wheel normally covered by the hub cap.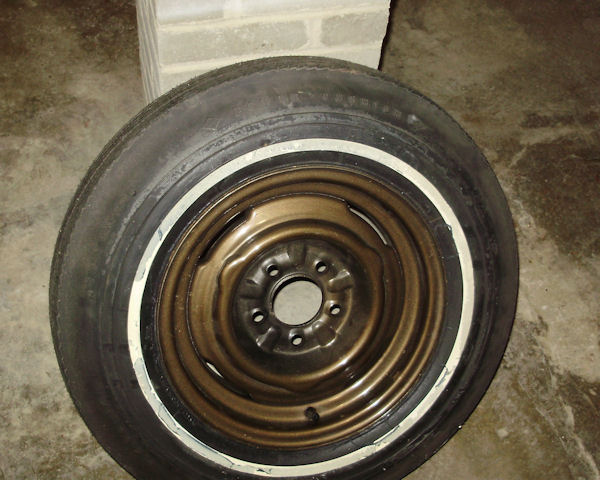 Here's the back of the wheel. The black is very glossy and you can see the brown overspray if you look closely.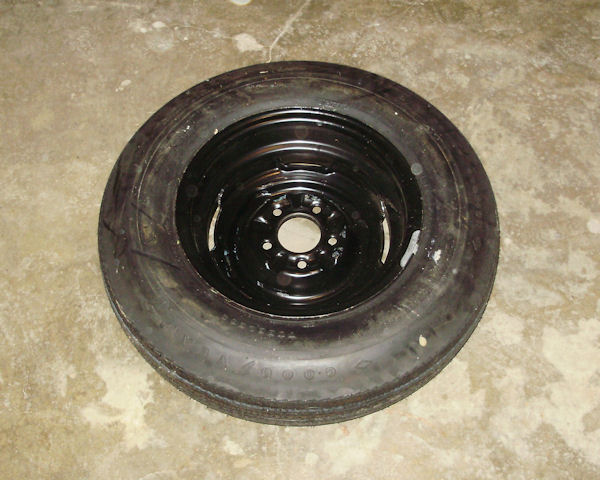 Here's the wing nut used to hold down the cover for the spare tire compartment.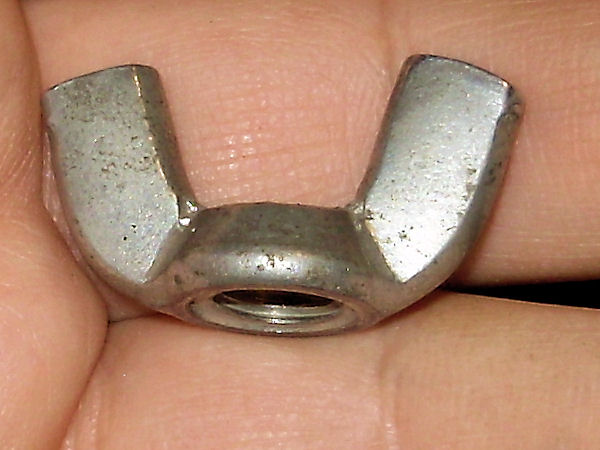 Last Updated 04/20/10 10:12:46 PM