Photo Gallery
2005 Lem Immke Show
Page 1 | Page 2 | Page 3 | Page 4 | Page 5 | Page 6 | Page 7 | Page 8 | Page 9 | Page 10 | Page 11
The following pictures were taken at the 2005 Lem Immke car show which was held July 9th in Dublin, OH (Dublin is a suburb of Columbus). This show is very large (over 1500 cars) and I only saw a tiny part of it.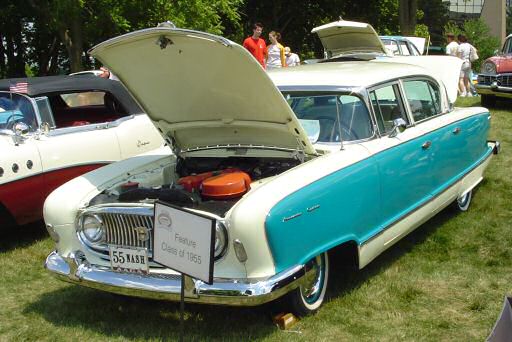 1955 Nash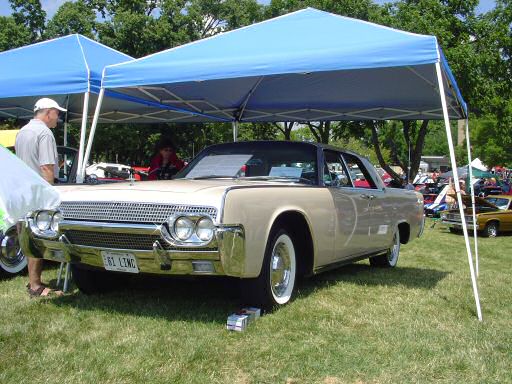 1961 Lincoln Continental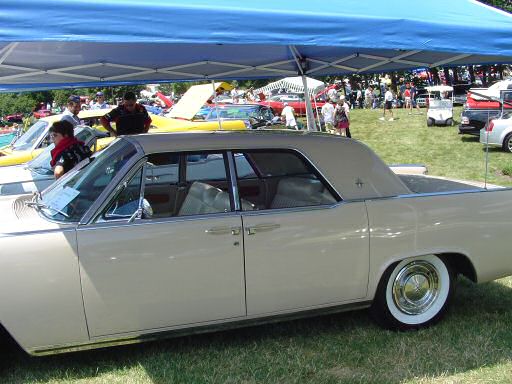 Here's a good shot of the suicide doors on the above Lincoln.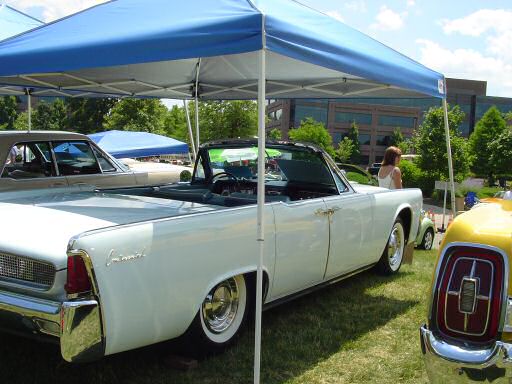 Here's a 1961 Lincoln Continental four door convertible.
Page 1 | Page 2 | Page 3 | Page 4 | Page 5 | Page 6 | Page 7 | Page 8 | Page 9 | Page 10 | Page 11

Last Updated 07/24/05 11:33:37 AM