Photo Gallery
1998 Richard A. Teague Meet
This is a collection of pictures I took at the 1998 Richard A. Teague meet in Columbus, Ohio. The cars are arranged in model order.
A nice 1968 American.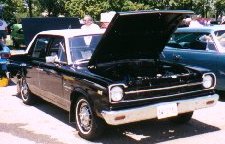 Orange you glad to see a BBO 1970 AMX?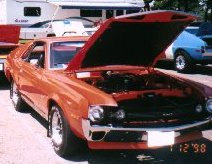 Say what you want about swapping other brands motors into AMC's, but I still go ga-ga for a hair-dried Buick bent-sixes in non-Buick's. (Translation: I think turbo charged Buick V-6's are super keen!) According to the owner, the car had a Chevy rat-motor in it when he got it.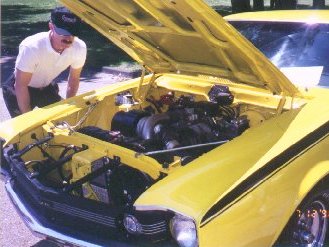 Motor Trend's 1963 Car of the year: Rambler (in this case, a Classic).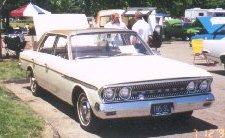 Here's a tasety treat for ya'll, a `glass AMX funny car. It's even powered by an AMC motor.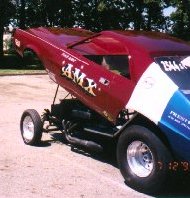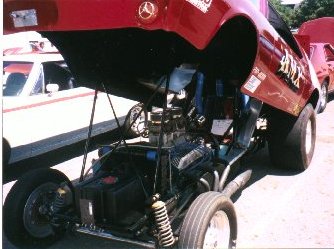 My friend has this thing for Gremlins. The next two are pictures he took.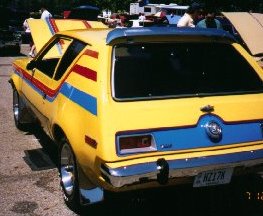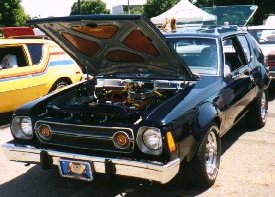 Here's a pro-street `68 Javelin.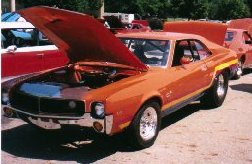 A `70 Javelin.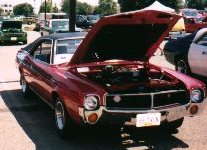 A very cool `73(?) Javelin. This picture doesn't do it justice.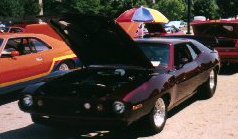 A `69 Javelin.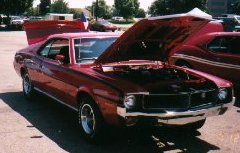 Another `70 Javelin.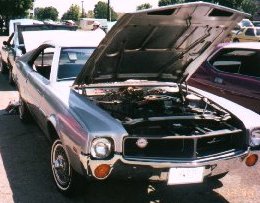 And another `70 Javelin.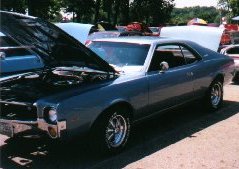 A very nice `65 Marlin.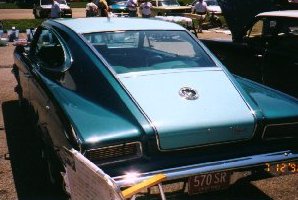 An equally nice `67 Marlin.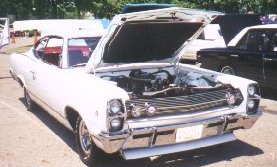 This `67 Rogue was featured in a recent Popular Hot Rodding. VEEERRRRYYYY nice.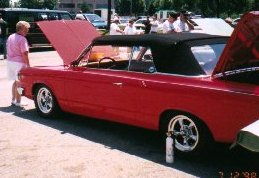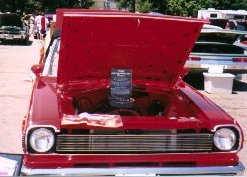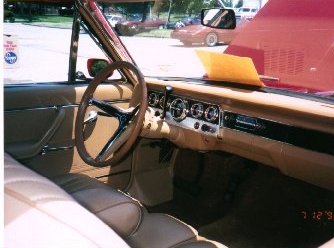 Here's an "A" scheme SC/Rambler. One of 3 at the show.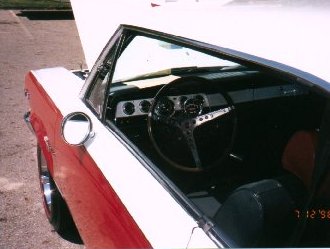 Here's another shot of the same SC/Rambler.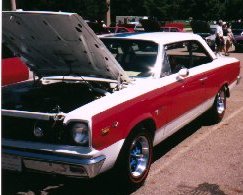 Here's something you don't often see: a "B" scheme SC/Rambler.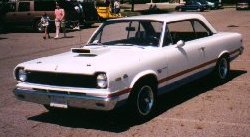 This car is equally nice inside and out. Note the radio in the dash.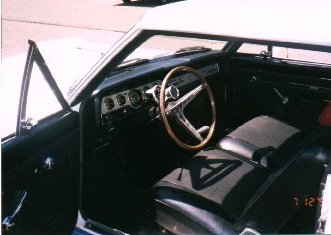 Last Updated 01/03/04 04:10:16 PM